Thousands of people worldwide start their day with a morning cup of coffee. Others will have it after coming back from work. For some, it is like an energy-boosting beverage that will help them through the day. Coffee is popular with people from around the world, which is why it often ranks as the #1 beverage. Consider these facts –
More than 400 billion cups of coffee are consumed every year
In the US, people drink about 400 million cups of coffee every day
As of 2020, Starbucks has 32,660 coffee shops globally
In Finland, coffee lovers drink more than 4 cups a day
According to Statista, the US coffee industry was worth $47.5 billion in 2019
This globally popular beverage can certainly be your niche if you are searching for a start-up business idea. Coffee start-ups can do really well and become extremely profitable.
The business model of serving quality snacks and coffee in a relaxing atmosphere was pioneered by Starbucks. Subsequently, Costa Coffee, Dunkin' Donuts, Tim Hortons, Lavazza, and others have also become global chains.
But not just coffee stores, there are many other coffee business ideas too that can be very profitable. Here are some ideas for coffee-based start-ups.
Coffee Shop Start-Up
There are three ways you can start your coffee shop business:
Buy a franchisee – There are many retail coffee industry leaders, such as Starbucks, for example, you can approach.
Purchase an existing business – Look for a café that is looking for a revamp or may want to sell off and approach the business.
Start your own business – Start your own coffee shop from scratch.

Here are the steps if you want to start your business from scratch:
Location – First, find a good location. Most coffee shop start-ups will rent instead of buying the property. It will be a better idea to make some money and then invest it back into the business by purchasing your own place. But whatever you do, the location is always very important. You can open it in a shopping mall, close to offices, or a college. It can help if your shop is located in a place that receives good traffic. Make your cafe opening a big affair. Market efficiently in the local community to spread the word.
Parking – Make sure that there is adequate parking space close to your shop. Your customers are likely to go elsewhere if they find it difficult to park their cars. Drive-through coffee is a successful business model. For this too, you will need space for the cars to come in and go out.
Quality – Serve the best coffee. Your new coffee brand should be known for the quality you offer. Get a variety of fresh-roasted coffee beans. Invest in high-quality grinders, espresso machines, water filtration systems, and the best products from this new coffee pod brand Grano Milano. According to the National Coffee Association of America, the demand for specialty coffee like cold coffee brew, CBD infusions, and green coffee has been rising steadily. So, you may want to focus on them as well. Make sure that your staff is well-trained. Here is a report by Gartner that explains what the coffee-lovers of tomorrow are likely to ask for from businesses.
Atmosphere – Your coffee shop should have a trendy and relaxing ambiance. Look at Starbucks – their stores are modern, cozy, and feel extremely relaxing.
Snacks – You must also focus on coffee food, or the snacks you will serve with the coffee. You can serve pastries, sandwiches, baked goods, muffins, and so much more.
Managing the Business – Every business faces challenges, especially start-ups. Here are some of the biggest challenges faced by small businesses. You will surely succeed if you keep doing the right things and focus on quality and customer happiness. Business owners should remember that Starbucks and Costa Coffee were both small businesses once. Here are some tips for small business owners.
Here are some other things you can do from your coffee shop –
Sell Coffee Products – You can also sell a lot of other things with your coffee, such as coffee beans, tea and coffee mugs, smoothies, water bottles, chocolates, lemonades, fruit juices, salads, sandwiches, muffins, fridge magnets, t-shirts, baseball caps, souvenirs, local art, flowers, and so much more. This will make it a much more interesting coffee shop.
Sell Coffee Equipment – There will be customers who will want to buy only coffee beans. Of course, they will require equipment so they can turn the beans into a cup of coffee. You can also sell the equipment, which includes bean grinders, coffee plungers or French press, AeroPress, and mini espresso machines. Selling them will help you become a tech coffee shop start-up. You will make a name for yourself in the coffee market if you become a complete store.
2. Coffee Roaster
The process of coffee roasting involves using different equipment to transform the physical and chemical properties of green beans into roaster coffee products. It is the roasting process that gives the coffee its characteristic flavor. Theoretically, you can roast coffee in your home in your cast-iron pan or on a stovetop. You can also pour the beans into a machine, and let them swirl around, so the roasted coffee comes out.
In reality, it is not so simple. The best roasters are highly accomplished people, who are always in demand. This is a specialized job, but if you can become an expert, your roasting business can also be hugely profitable.
3. Coffee Service Start-Up
Homes and workplaces all have coffee machines. Many homeowners also like to have equipment like grinders and coffee plungers at home. And like any other equipment, they too break down sometimes.
If you are looking for innovative business ideas for a coffee shop and feel there are too many cafes in your area already, then why not start an equipment repair and maintenance service? In 2020, the coffee machine market was estimated to be valued at USD 5.11 billion and this is expected to go up to USD 6.36 billion by 2026, which means, there will certainly be a huge demand for equipment maintenance and repair.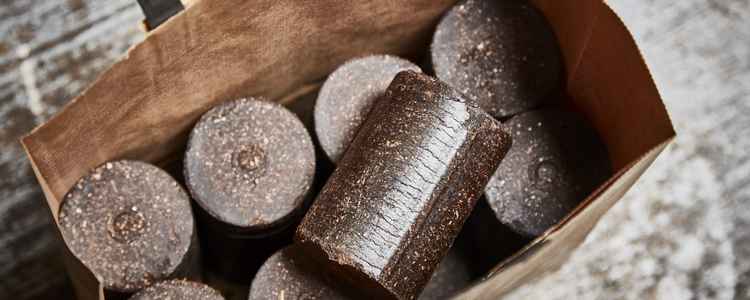 4. Coffee Waste Start-Ups
The Denmark-based coffee-related start-up, Kaffe Bueno, is upcycling coffee grounds and producing ingredients for the cosmetics industry. The company has already received €1.1 million from a group of angel investors. Lisbon-based NÃM is producing mushrooms from coffee grounds and their mushrooms are in huge demand in the city's cafes and restaurants.
Coffee ground is the waste product you get after brewing coffee. It has been linked to global warming because they release methane when they decompose. Methane is a common greenhouse gas that can cause 86 percent more global warming than CO2.
Kaffe Bueno and NÃM are unique coffee start-ups that are both doing well. The world certainly needs more businesses like them that can reduce waste and produce worthwhile products.
5. Tech Start-Ups for Coffee Sustainable Packaging
Use coffee technology to start a coffee packaging business. This includes making coffee cups, which are always in high demand in cafes and workplaces. You can also manufacture cartons or boxes for storing and transporting beans and other coffee-related products.
The coffee industry growth is likely to continue for many more years. There are plenty of opportunities for a start-up to prosper. You can always start your shop business but keep looking for other possibilities as well.